Full flow ball valves Mann Tek
Full flow ball valves Mann Tek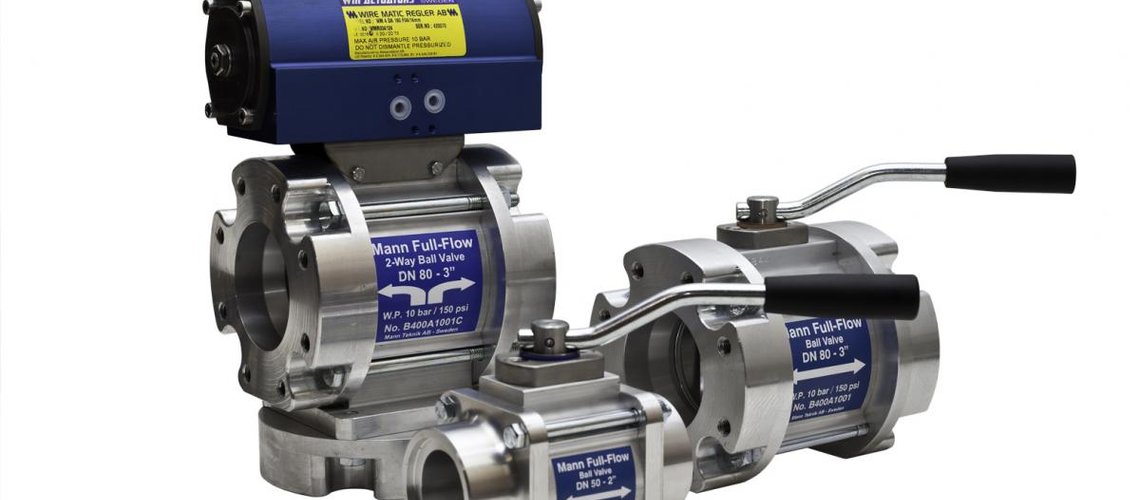 Full flow ball valves are designed for use in the industry with a working pressure of 10 bar (150 psi). Operating temperature range from -20 to + 600 C. However, when using the special low-temperature gasket may be used at temperatures up to - 55 C. The compounds are produced from aluminum, an inner diameter of 50 mm to 100 mm, the flanges are made of aluminum or steel, flange gaskets of Viton (FPM), laying the ball from Teflon (PTFE). Other materials and connections on request.
What are the benefits?
• Flange connections do not affect the mobility of ball valves;
• Connections are made in accordance with international standards;
• All parts in contact with liquid are made of aluminum, stainless steel, FPM, PTFE;
• Seals are designed for maximum flow rate;
• Low pressure drop;
• Manufacturing with air drives;
• Convenient and easy to maintain;
• shutter assembled as a single unit, without attachments, no cast parts in the housing.
Scope:
• Automobile fuel tank;
• Automotive tanks for solvents;
• In dispensers and road tankers for refueling aircraft;
• In the stationary and mobile equipment for refueling aircraft;
• stop valves in the industry;
• Wastewater in railway cars.
For more information and offer, please contact us.