PVC Layflat discharge hoses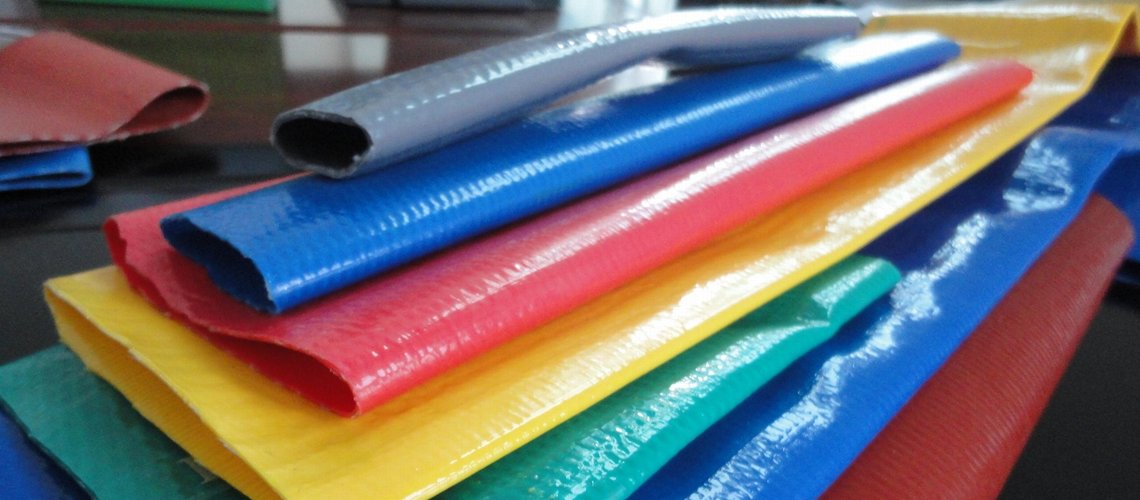 PVC Layflat pressure hoses

Totally unique hoses that have the ability to work under comparatively high pressure at a relatively low weight. Most importantly, when empty, large-diameter hoses don't take up much space. These hoses are widely used in irrigation, agriculture and construction.

LayFlat - theses mobile backbones of supply lines, are designed for low and medium pressure to 4 atmospheres. Layflat does not deform under the influence of temperature is not damaged by UV rays, has a long service life, can withstand high pressure and allows the passage of wheeled vehicles over them (when hoses are empty). LayFlat hoses are widely used for water supply and fertilizer solutions in systems of drip irrigation, or to redistribute large amounts of water.




The hose has a high resistance to wastewater. The excellent wear resistance of TPU allows you to quickly deploy a very thin-walled and light pipe with a larger diameter in areas of work without the risk of damage to the hose.

Advantages and distinctive characteristics of layflat pipes:
Long pipes with

quick couplings

connecting

the ends

can reach

100m

Temperature range

-10 °

C to

+

60

°

C
Wear-resistant

to

kinking

and twisting and

aging

Not subject to corrosion

and

UV radiation

Ideal for

the water supply

to

the irrigation system

Chemically

inactive

(not

interact

with the fluid

)

Do not require

drying

and special care

after the

operation and storage

Take up little space

during storage and transport

Can

be wound

or

twisted while

wet

Have a high degree

of maintainability

,

even

in the field

Much easier to

all

pipes and

hoses

of classic

with comparable

strength

Deploying the

pipeline at

any location

does not require

pre-

course preparation

The sleeves

are made

of traditional

colors (

green, blue

, orange

), but

can be manufactured

in color,

according to customer requirements

.
TMS also offer uprated layflat pipes, that have a protective layer of fiberglass, making them capable of withstanding pressures up to 13 bar. Most of these sleeves are used in fire suppression systems, and the company can also equip them with the manufacturer's tips. TMS offers these products both with tips and without them.

These pipes are always in TMS warehouses. We offer the most favorable conditions for the volume you are interested in.