Gland packing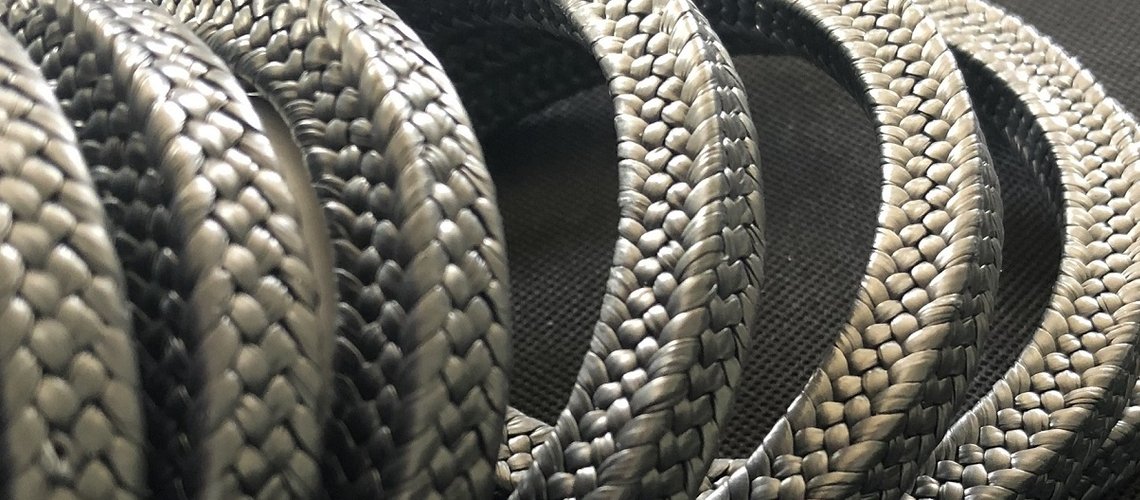 Braided packings are the most common type of packing materials used to fill the gland cells fittings, centrifugal and reciprocating pumps, and various devices. These gaskets are part of more than 70% of pumps and 80% of valves . They differ in the materials from which they are made, and the method of manufacture (structure). Both of these factors significantly affect the performance properties of packings.
Basis braided packings are various fibrous materials. Plaiting packings used thread and yarn of cotton, bast fibers and chemicals.
An important component of packings are different types of surface treatments and fillers, giving them the necessary properties.
Ease of use, versatility, durability and relatively low price contribute to the continuous interest of users in this type of seal, despite the growing number of alternative solutions.
Company TMS is a business partner of the Polish company GAMBIT, production technology which allows to produce a unique non-asbestos gaskets from PTFE, PTFE with graphite, aramid fibers and yarns from expanded graphite. The use of these types of seals ensures uninterrupted operation of equipment and prolongs its life. The company's products are certified and have certificates of quality and hygiene conclusion.
Gaskets are manufactured in the form of an elastic cord square or circular cross section. Standard version from 4 mm to 30 mm.
Other packing, including cotton
For more information and offer, please contact us.