With this also buy

Rubberized conveyor belts

PVC conveyor belts

Connection of conveyor / conveyor belts
Conveyor rollers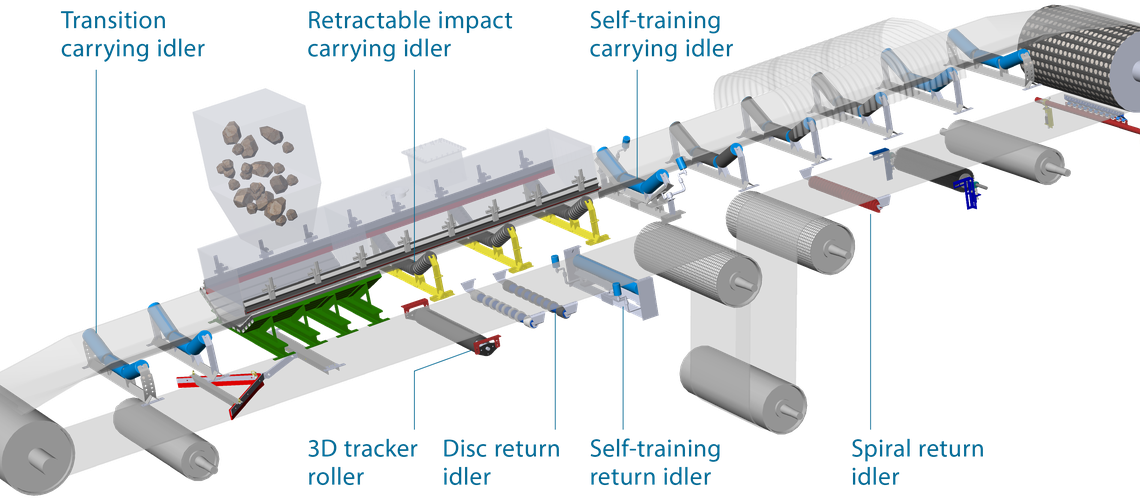 Conveyor rollers
Conveyor rollers have a cylindrical shape that is a movable part of the conveyor, which carries a conveyor belt and a load on it. In addition to the transportation function, they allow to ensure the slip of the idle belt on the idle line. They rotate on ball bearings, which in turn are fixed to fixed axes. Casing rollers are made of steel, stainless steel or plastic. In addition, the conveyor roller can be manufactured with a bearing housing made of steel or cast iron. In order to protect the conveyor roller from the effects of aggressive media, special tightening is used.
We can purchase various types of rollers, made in accordance with current standards or according to customer's drawings.
For more information and offer, please contact us.