Polyetheretherkethone KETRON PEEK
Polyetheretherkethone KETRON PEEK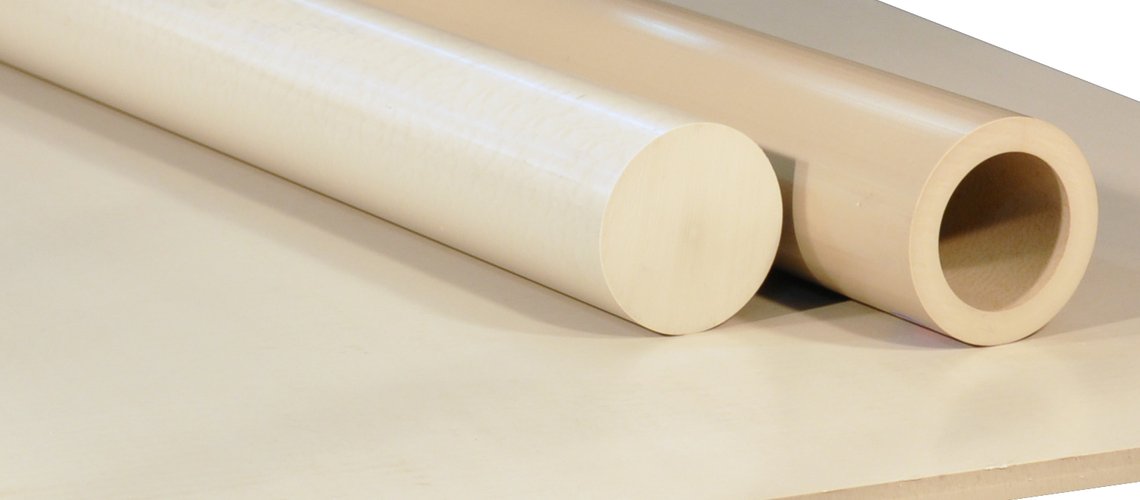 Polyetheretherketone KETRON PEEK - a valuable material in conditions that require high thermal stability and resistance to chemicals. The melting temperature of the material exceeds 340 ° C. Characteristic properties of PEEK KETRON PEEK-1000 are mechanical strength, rigidity and hardness, high temperature operation riding (250 ... 310 ° C), yield strength, wear resistance under various conditions and good dimensional stability, also good dielectric properties. The material withstands well radioactive radiation, chemically stable, resistant to hydrolysis malogoryuch, and at its combustion emits little smoke. This material meets the requirements of the rules and regulations of the European Union and the United States for plastic materials and surfaces that come into contact with food.
KETRON PEEK family of materials is based on polyetheretherketone resin. This modern semi-crystalline material provides a unique combination of high mechanical properties, temperature resistance and excellent chemical resistance, making it the most popular advanced plastics.
Main characteristics:
Very high maximum allowable service temperature in air (250 ° C continuously and up to 310 ° C for short periods of
High mechanical strength, stiffness and creep resistance, including at elevated temperatures
Excellent chemical resistance and hydrolysis
Excellent wear & frictional characteristics
Very good dimensional stability
Excellent resistance to high energy radiation (gamma- and X-rays)
Low flammability and very low levels of smoke evolution during combustion
Areas of use:
KETRON PEEK is often used to replace PTFE when higher ability to withstand mechanical stress, or increased wear resistance, is also widely used to replace metal parts. Examples of parts: pump components, valve seats, bearings, rollers, gears, high temperature insulators, components exposed to boiling water and steam.
For more information and offer, please contact us.