PVC railings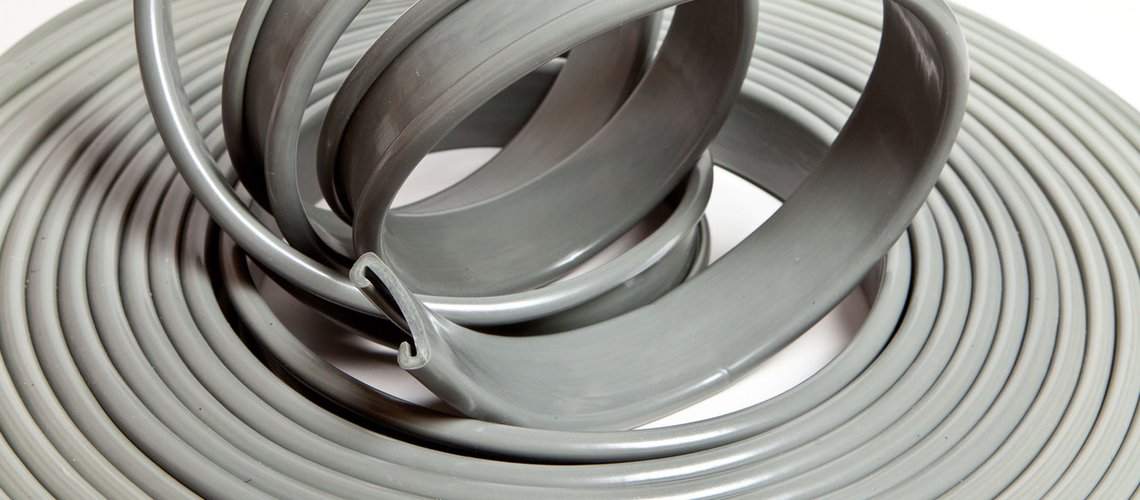 It is any high-rise building has stairs and the effectiveness and aesthetic design of stairs and railings have been resolved. Railings handrails are made of PVC for decades, as you can see well - just coming up the stairs in your house.
Handrails of plastic, designed for installation on metal banisters are made of plasticized polymer. Suitable for PVC handrail handrails, which are made of standard metal bands forty four millimeter (40h4) or forty-six millimeters (40h6).
The plastic version of this item is set on the metal railing to protect the hands of people descending or climbing the stairs from damage by metal burrs.
Made of PVC plasticizer railings give a pleasant and warm feeling at the touch of his hands. The color of the plastic can be picked up in the color of other elements of decoration of stairs, such as anti-skid pads on the stage or baseboard to cover up the steps to the abutment wall.
Grab a plastic profile, which tightly wraps the metal strip. Mounted on rails, it gives a finished look of stairs. It is very practical, since it is easy to bend and can be installed even on elements of spiral staircases.
Stair railings made of a soft polymer, which are attached to the metal parts stairs are indispensable thing. Handrails PVC railing is not hygroscopic, do not absorb moisture, prevent the spread of germs, so widely used in the decoration of stairs in public buildings and spaces, such as the entrances of apartment houses, shopping centers, shops and hospitals. In addition railings painted in weight, and therefore do not require touch-up or repair that significantly increases their lifespan.
Installation is carried out without any tools, as the material is soft enough. And only when the parts on metal stairs in winter roll of plastic elements is sufficient to heat the hot water, or use a hair dryer installation. Grab hold due to the fact that it fits snugly metal strip fragment of the stairs, but in public locations where there is a possibility that they may be desirable to remove the railing PVC paste special glue.





advantage:
• waterproof and frost-resistant
• plastic
• easy to install
• protected from burnout
• fire safe
• Lowest Price
Profile dimensions: 40 mm x 4 mm, in one roll is 30 meters
Other sizes are on order, such as:
40 mm x 6 mm, 40x8 mm, 42x7 mm, etc.
The main colors of the profiles are light gray and light brown
Manufacturing of colors on request (not less than 200 kg of raw material)
For more information and offer, please contact us.