GK couplings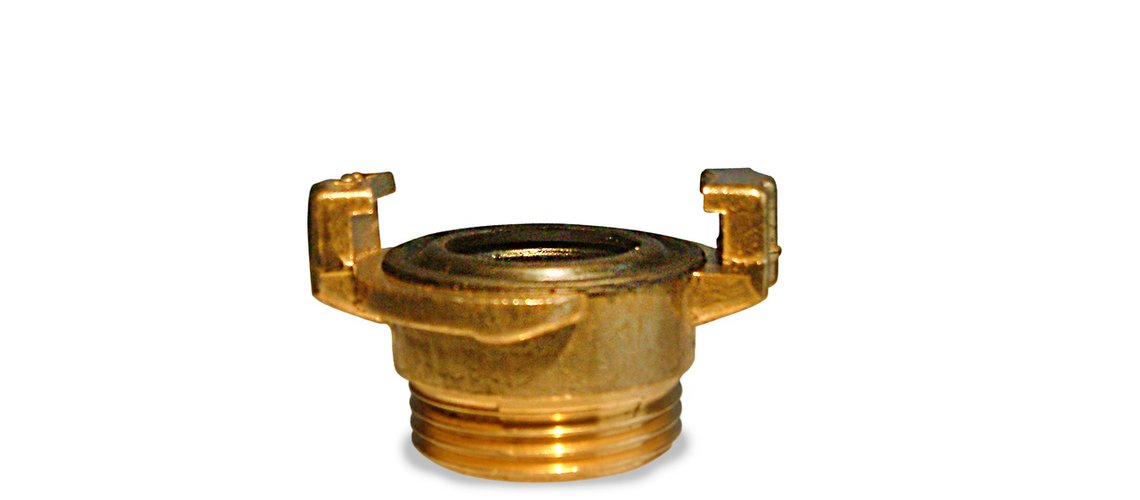 GK couplings
The name of Gecka tips comes from the names of two companies GIERSNERG (GE) and KARASTO (KA). It is one of the oldest historical quick coupler types and is especially specialized in the handling of water hoses. They were originally developed as fire hose attachments to quickly and safely connect water hoses of various sizes and qualities. Basically, it is a quick connection for pouring non-toxic liquids.
The advantage of these couplings is that both parts of the connection are identical, since the threads of both parts are the same. Therefore, there is no need to collect pairs of parts as is the case with other joints. The parts are stacked on top of each other and turned a quarter, and the inner safety seal secures the connection tightly. The connection process itself is fast and does not require much effort. Usually used for small diameter hoses.
Pressure Resistant: Works well in the low pressure range.
Working fluids: commonly used for water or non-toxic fluids, especially for fire hoses. The special series of GEKA plus nozzles is suitable for working with drinking water, as it complies with all safety certificates, preventing the ingress of hazardous metal compounds into the body. All rubber and plastic parts in such nozzles must comply with the environmental safety conditions, confirmed by the relevant certificates.