Dry Gas Couplings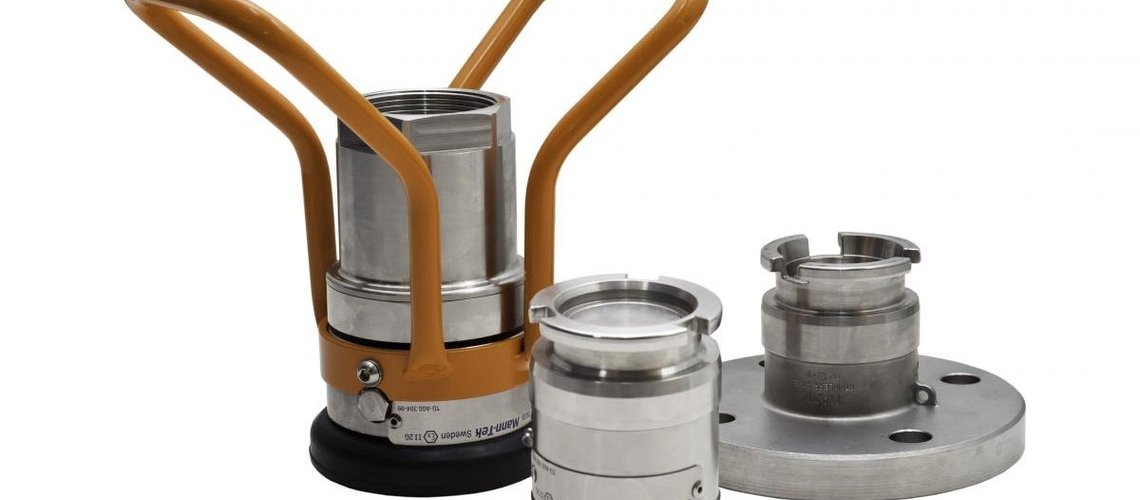 Dry Gas Couplings
The Dry Gas Coupling has been developed for a safe and quick connection and disconnection of hoses and loading arms to tank trucks, rail tankers and tank containers. During connection and after disconnection there is no spillage.
Why use the Dry Gas Coupling?
Dry Gas Couplings are used to prevent excess spillage. They protect people and property from dangerous and costly exposure by keeping hazardous liquids and vapors in-line and out of the environment.
Dry Gas Couplings are used at liquid or vapor transfer points where you do not want product loss. Using Dry Gas couplings will reduce the hazards typically found when handling/processing LPG.
Spillfree handling for loading and unloading tank trucks, rail tankers and tank containers.
Minimization spillage and product loss keeps the environment free from Hazardous Vapors and Liquids.
"Easy to Use" – design saves time and minimises health risks.
Reliability and easy servicing saves your investment.
Approved for safe handling of LPG - Propane (CAS 74-98-6, UN 1978) and Butane (CAS 106-97-8, UN1011). UN-classification 2.1 and similar applications.
3" and 4" is compatible with existing Dry Disconnect / Dry Break Couplings according to STANAG 3756.
The 1" is a heavy duty vehicle filling nozzle according to EN 13760.
Approvals according to the European Directives PED and ATEX and the international requirements ADR, RID, IMDG and TDT.
Technical data, Dry Gas Couplings
Size: 1", 2", 3" and 4"
Materials: Gunmetal / Brass and Stainless Steel 316L SS-EN 10 272-1.4404+AT
Seal: FPM (Viton) or NBR (Nitrile) according to EN549 B2/H3 other materials on request
Temperature range: -20ºC (-4ºF ) to 80ºC (176ºF) (larger temperature range from -50ºC (-58ºF ) up to +200ºC (392 ºF ) is possible, depending on Seal material)
Maximum Working pressure: MWP PN 25. MAWP 300 psi
Test Pressure: 38 bar 450 psi
Min. Burst Pressure: 125 bar / 1813 psi
Safety Factor: 5:1