Swivels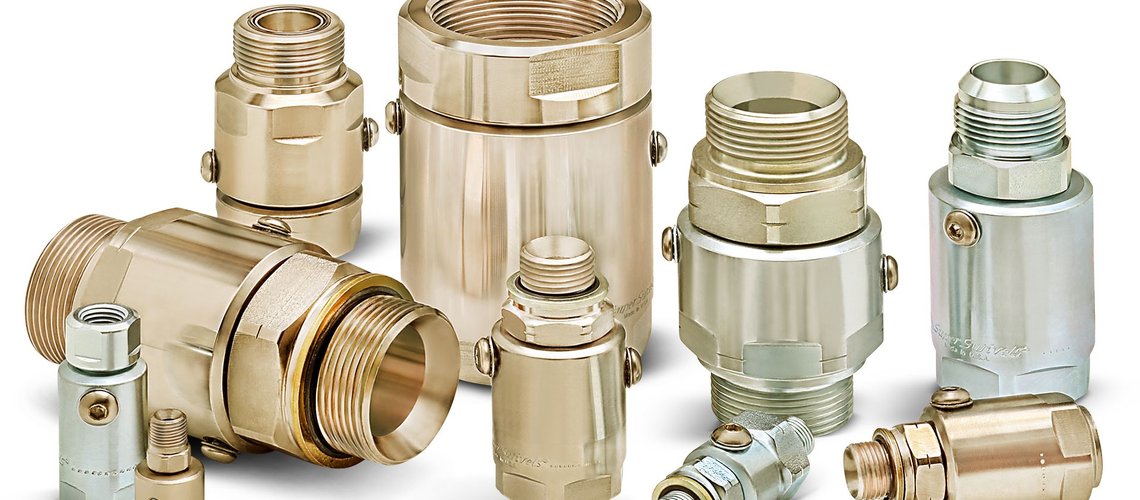 Swivels
The most common hose connections often secure the hose cover to prevent rotation. It is often necessary to change the angle of inclination of the hose, which is not possible with a conventional connection.
In such cases, a connection is required that allows the hose to easily rotate around its axis. This connection uses bearings that allow the hose to rotate while keeping the hose itself stationary and without fluid leaking.
Sizes: ¾" (DN20) to 10" (DN200)
Maximum Working pressure: MWP PN 10-125 bar MAWP 150-1800 psi
Materials: Aluminium, Brass, Stainless steel, Hastelloy, Titanium. Others on request.
Connections: Female and Male BSP / NPT, flanged DIN and ANSI. Others on request.