Hosebun™ HoseHorse and HoseHog
Hosebun™ HoseHorse and HoseHog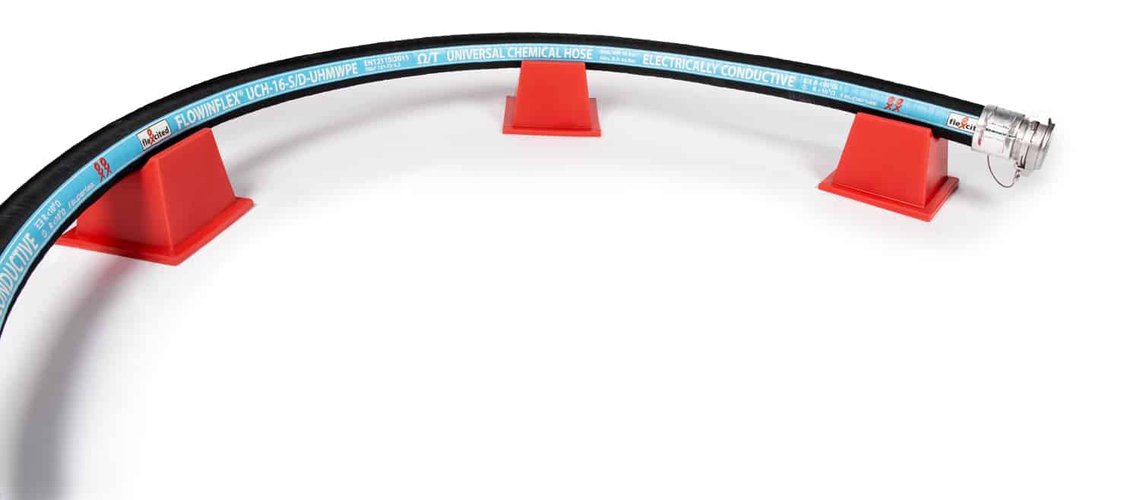 HoseHorse
Specially designed plastic supports that sit on the ground to support the hose and prevent it from contacting the road or floor. The cavity of the support is made with grooves that allow you to safely insert hoses of different diameters (dimensions are specified with a consultant). Equipped with reflective stickers in different colors and sizes, with different types of handles. Complies with all sanitary standards, which allows them to be used in food production processes. The supports are stable and durable.
HoseHog
Specially designed plastic support that allows the hose to be lifted off the floor, avoiding contact with its surface. If the hoses are located over rocky surfaces, vibration from the pump will cause friction, resulting in holes. When handling petroleum products or toxic chemicals, avoid leaks. Therefore, the auxiliary element is especially important in such cases. The support recess is available in different sizes. The supports are lightweight and easy to move.
For more information and offer, please contact us.