Chain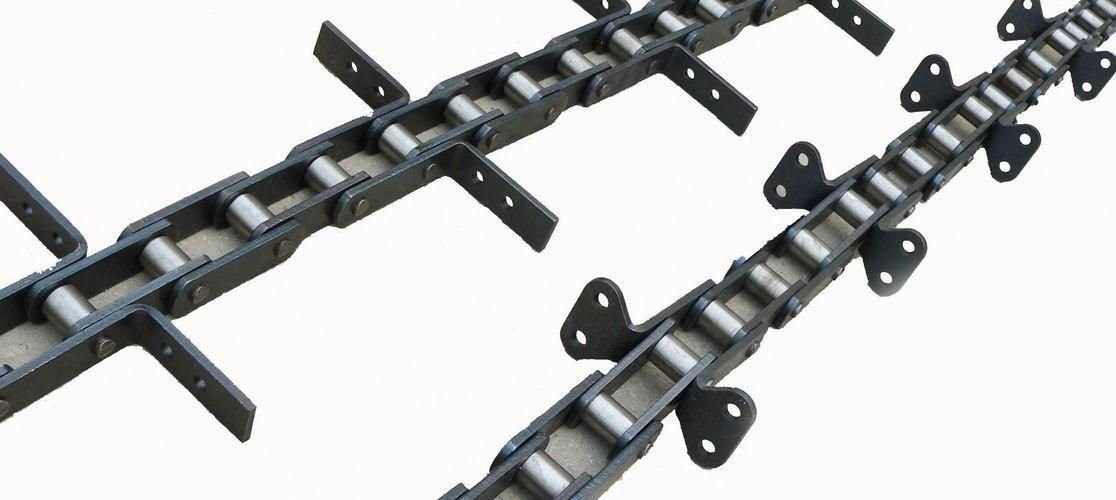 Conveyors of chain type are more complex than other conveyor types. The transmission of force in them is carried out by means of one chain located in the center, or two along the edges of the tape. The design is a large-sized sealed box with a partition and typical sectional units: wire, intermediate and tension. The chain is equipped with a scraper. There are modifications to the chain, the most popular of which are link and forged ones. The drive, as a rule, consists of one or two asterisks mounted on the drive shaft.
We offer all kinds of conveyor chains, sprocket and all related products - see other sections in our web page.
For more information and offer, please contact us.