Injectable packing

We offer new sealing technique - Injectable packing!
Injectable packing fills the stuffing box to create a seal. These packings are not braided but more like a hybrid between a solid and a liquid: This allows for a 360° sealing pressure and virtually leak-fr​ee packing! Injectable packing is perfect for equipment that has high up-time demands since it can be re-energized while the pump is still rotating. This ability is also helpful when accessing the gland for adjustments is not possible.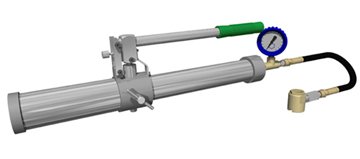 Injectable sealants provide a number of major advantages including:
Virtually leak-free operation
Easy to install, which requires less training of personnel and allows application in difficult-to-access areas
Lower energy and operating cost
Reduction or elimination of downtime
Provides a positive seal in valves that do not meet fugitive emission requirements
Injected online if valves are not compliant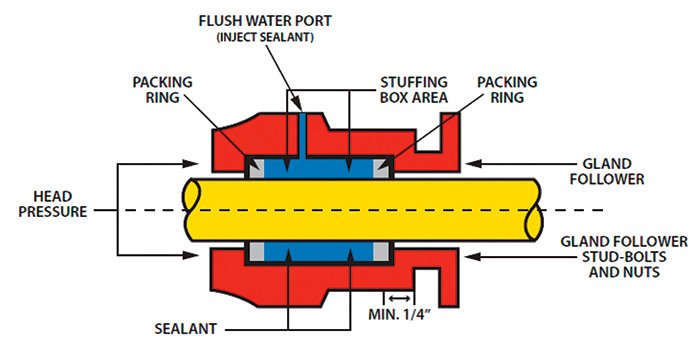 Injectable sealants are made of milled fiber particles—such as polytetrafluoroethylene (PTFE), PTFE/graphite, aramid, flexible graphite and other synthetic materials. High-temperature lubricants are added to help the sealant flow throughout the stuffing box, filling all voids. Lubricants also help the sealants pass through the water flush hole when injected. Sealant can be pumped into the stuffing box with an injection gun and is usually applied between the outer and inner rings of conventional braided or molded packing.
Injectable packing comes in different variations:
For more information and offer, please contact us.