IBC Container fittings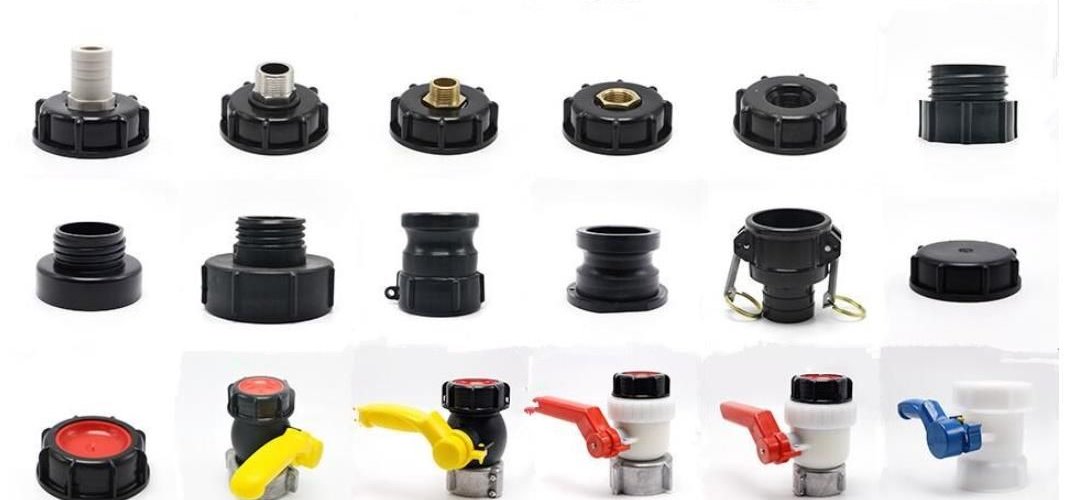 IBC fittings
(Intermediate Bulk Container) fitting is a special plastic fitting for draining pallet containers (containers for storing and transporting liquids up to 1000 liters in volume, placed in a metal case attached to pallets). Pallet containers are also called cargo IBCs or cage water containers.
Since the containers are made of plastic, which is a soft material, it is not possible to cut threads as thin as those used in the popular "CAMLOCK" connections, etc. To be able to secure the connection with such a soft material, at the outlet of the container, coarse and coarse threads that only connect with this type of IBC connection, which is based on the "CAMLOCK" principle, but with a different thread size. This support thread connects to a container secured with a polyethylene (LDPE) sealing.
Pressure resistance: up to 7 bar.
Working fluids: Mainly used to connect to plastic pallets for pumping liquid chemicals and water.